Tateetra, Co. Louth Tateetra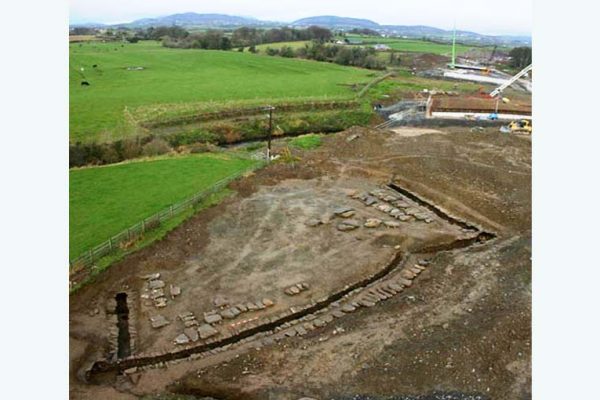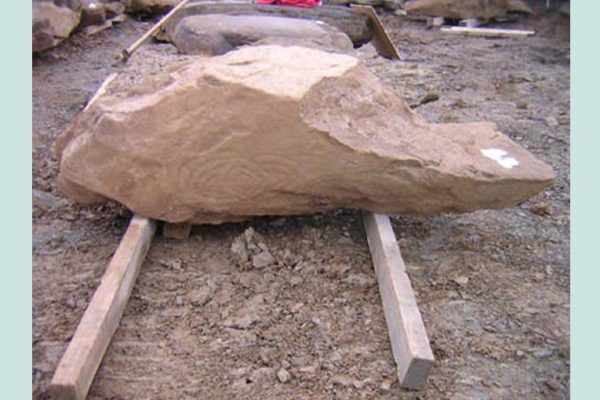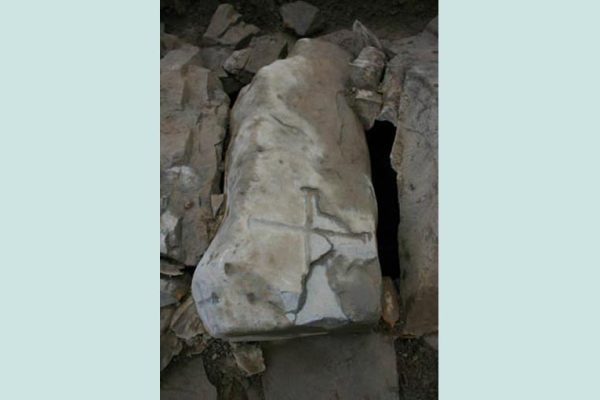 This site was discovered during the construction of the M1, Dundalk Western Bypass Dundalk, Co. Louth. The site was located at Tateetra, a townland located in the northern section of the Bypass.
The souterrain was discovered during drainage works along the northwestern side of the proposed road when a drainage trench cut through the south side of a circular chamber. The souterrain was exposed, recorded and partially excavated. The capstones were removed and the interior of the souterrain was excavated, and the walls were left in situ.
Removal of overburden revealed an east to west running gallery (gallery 1) and a north to south running gallery (gallery 2) which ran under the fenceline lining the northern/western extent of the road take. The entire extent of gallery 1 was exposed to an entrance at east. Subsequent stripping to the east of gallery 1 revealed a linear earthen feature (gallery 3), which ran in a roughly easterly direction andformed a right-angle. Another gallery gallery 4)extended northward from this right angle where it terminated at north. Anarea 45m east to west by 35m north to south was stripped in order to expose the full extent of the souterrain. The finds included two cross-inscribed slabs and a stone featuringmegalithic art, recovered from the roof of gallery 4; a stick pin and a glass bead. Charcoal was recovered from the floorsurfaces of the galleries and this should supply adatefor the use of the souterrain.
Once the post-excavation analysis has been undertaken a fuller understanding of the site and its significance will be discussed in the final report.
The excavation project was funded in full by Celtic Roads Design Group for the NRA. This excavation is published: Collins, T. Coyne, F. and Hayes, A. (with contributions by B O Connor and T. O Carragain) 2011 A souterrain at Tateetra, Co. Louth, in C. Corlett and M. Potterton (eds) Settlement in early Medieval Ireland in light of recent archaeological excavations. Dublin: Wordwell, 53-72.